Free Visitor Counter Tool Recommendations – Owning a website may give you a lot of convenience in promoting your business. The consumer candidates can visit your website to get to know your product or service more. You don't need to explain things repeatedly, and you can do other things. However, you may find it challenging to count website visitors. Talk no more; you can use one of these tools.
• Free Counter Stat
The website freecounterstat.com provides free web pages hit and visitors counters with a wide range of styles. You don't need to submit an email to get a customizable hit counter tool. You can directly choose the graphic and use the counter right away.
They claim that you can get the web counters in a quick, simple step, and also free. Not only that, but you also don't need to use particular uncommon internet browser since it can be applied to Chrome, Dragon Comodo, and Opera.
Want a personal custom counter? Say no more. You need to write to this website, and you can customize your counter in no time. They give an all-out service for the customers, which offers top-notch service for its players. So, you can get to know your website popularity, simply by looking at the widget. Then you can plan what you should improve next.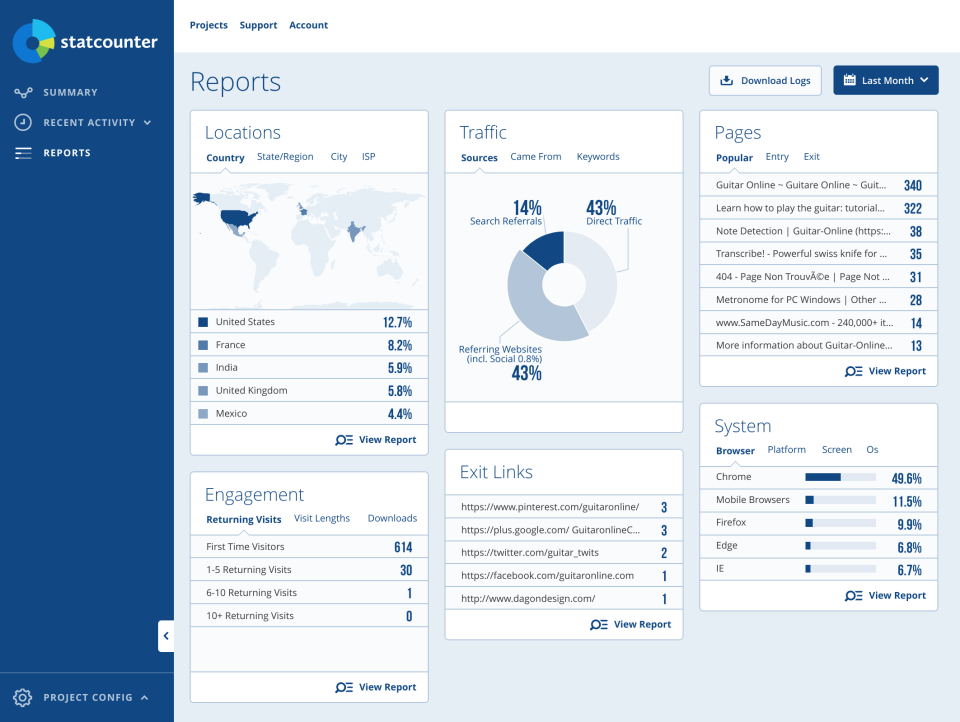 • Stat-counter.org
In a rush to get a website counter? Visit stat-counter.org now and generate your widget now. There are various designs of the counter, yet if you want the simple one, you can get it in no time. Just in several steps, you can already see the widget on your website.
However, you can also choose counter with a comprehensive statistic from this website so you can analyze additional information and trend in visitor footfall. The widget from this website makes all of them possible so you can get the exact data of visitor each day. You can get any counter you want without any registration, and it is just a simple HTML code.
You can choose one of them, and whichever is your choice, you can get the benefit from the counter widget in no time. It helps to improve your website, and it means to enhance your business too. Customize the widget, so it fits your website theme is also not a bad idea.