If you have a blog or any website, you may want to give some widgets as the features. One of the most common widgets is the counter visitor. This widget can be used to count how many visitors see the blog based on the cookie. Well, there are two types of widget counter visitors. The first one is the paid counter visitor. And, the second one is the free counter visitor. Being free doesn't mean it has lower quality than the paid counter visitors. There are many widget free counter visitors that provide various designs, styles, and sizes of the free counter visitors. You can choose whatever you like.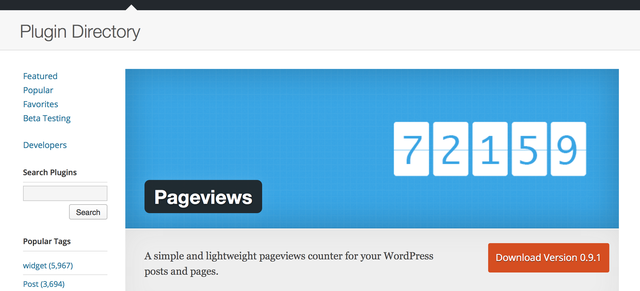 The first one is the widget free counter visitors by "freecounterstat.com". This provider offers various types of counter visitors and all of them are free. You can choose based on the form such as cross, diamond, rectangular, heart, square, star, and triangular. In addition, they also provide several categories such as animals, arts, boats, cars, character, Christmas, computer, dragon, motorcycle, flower, foods, gift, and others. In addition, this provider also offers the extension for the Chrome and Opera browser. You just need to choose the best counter visitors based on your purpose and style. Another provider is "freevisitorcounters.com". This provider offers the counter visitor that can be used for homepage, websites, blogs, shops, forums, and even CMS or Content Management System. The counter visitors can work well with several website systems such as Blogspot, WordPress, MySpace, Xanga, Jimdo, Tumblr, Typo 3, and other systems. How to install the widget counter visitors from the freevisitorcounters.com? Well, what you need to do is just choosing and clicking on the selected style. Then, you need to copy the generated code and embed it on the homepage of your website. It is easy, isn't it?
Another provider that can be chosen for selecting the widget free counter visitor is "guestscounter.com". This provider offers various types of free counter visitors along with several advantages. The advantages of this provider are can load the counter quickly and provide the 100% free counter service. In addition, you don't need to register when you want to use the counter of this provider. Moreover, the widget free counter visitors from this provider are also compatible with the blog and don't need the CGI-bin directory. This widget also doesn't need HTML knowledge. There are various styles and sizes of the counter visitors that can be chosen. You just need to select the best one.