5 Widgets for Counting Your Blog Visitors – Visitor counters are super handy to let us know how many people are visiting, which post is popular, and where are our demographics. This feature can be seen in the blogger dashboard. However, if you are not using .blogspot or wanting a faster way to see your visitor rates, you can use these free widgets:
• Super Counters
Super Counters is your one-stop choice for visitor counters. There are seven types of counters available, such as a simple number counter, tab widget, online visitor counter, visitor tracker (tracks the geographical location), visitor map (does the same thing as visitor tracker, but using worldwide map), flag counter (does the same thing as visitor tracker, but counts the number of visitor form each country instead), and IP address widget (does the same thing as visitor tracker, but using the visitor's IP address).
You can choose and use these widgets for free even without leaving your email address. This is just as practical as accessing online games through sbobet asia.
• Mechanic Visitor Counter
Looking for a minimalistic counter widget? If so, Mechanic Visitor Counter will be one of the best choices. After all, it offers a simple set of statistics including number counter, today's visitor, total visitor, today's hits, total hits, who's online at the moment, your IP address, and the server time all at the same package. However, this widget only works for WordPress blogs – one thing to mind.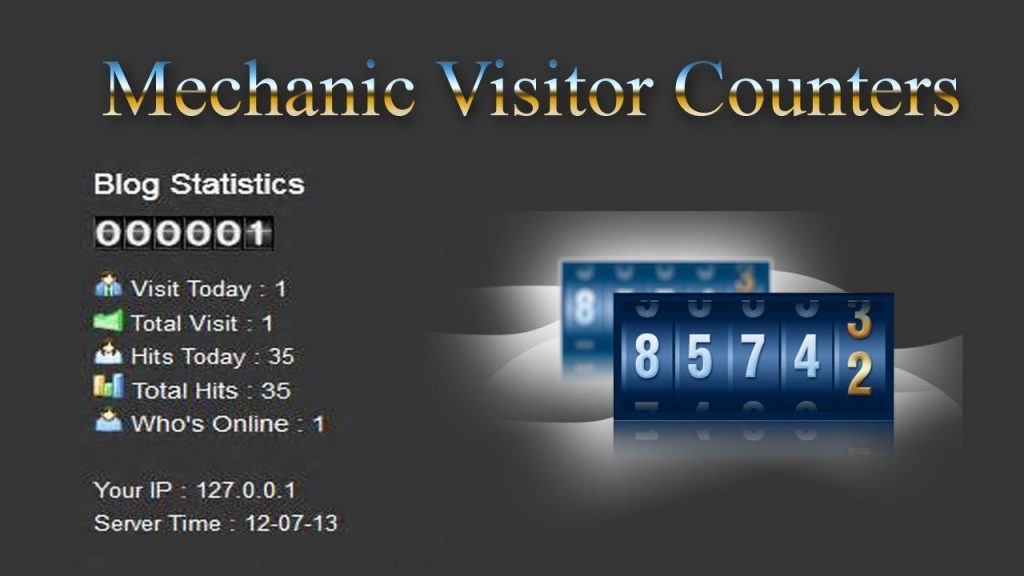 • ClustrMaps
The thing about widgets is that it can be seen by everyone who visits the blog, not just the admins. So, providing every single detail may be a bit too much for the public to see. One way to avoid that problem is by using a counter widget with visuals only such as this cluster map. You can choose between the map and globe widget for free. After applied to your blog, it will pinpoint your visitor's location on the map of choice.
• Whos Amung Us
The name may sound as sinister as a horror-thriller movie. However, this tracker is actually one of the most popular visitor counters you can get online for free. There are two things that made this counter so popular; the versatility and the details given within the report. It is versatile because you can get six widgets and customize the style for free. The widget itself will only show the live counter of the visitors, but you can click on it for the detailed report.
The best thing about these widgets is that they are free, so anyone can use them without too much consideration. They can be used in blogs, but they will be more functional used in platforms without visitor counter feature.
[wpspw_post show_full_content="true"]